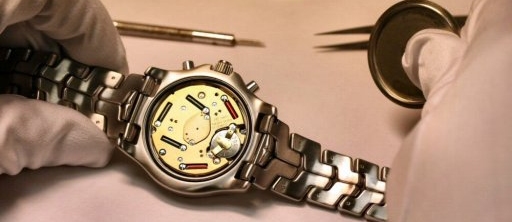 We specialise in all forms of wrist and pocket watch repairs.. From a single battery replacement or band adjustment while you wait to a complex overhaul on a fine watch. We hold hundreds of watch straps in house as well as batteries for most watch brands.
Our leather watch straps are made from high quality hides and have non allergenic buckles. The metal expander straps and bracelets are also made from high quality non allergenic metals.
Also on offer is glass, winder, and movement replacements as well as a complete service on all types of watches.
Watch Repair Services:
Basic services for battery operated watches
Battery replacement
Calibrate or regulate movements
Watch refinish special
Overhaul and Watch cleaning
Crystal replacement
Dial refinish
Stem and crown
Strap or bracelet replacement
In house warranty
System and crown replacement
Watch capacitor replacement