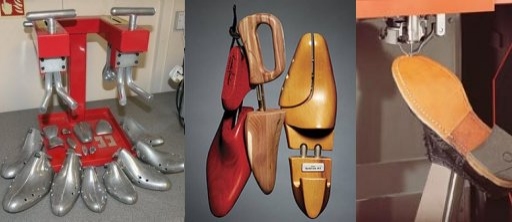 We specialise in repairing all types of shoes and boots such as; Oxfords, Slippers, Athletic Shoes, Lacer Boots, Harness Boots, lace up boots, loafers and many more brands.
Things we can do:
- Re-glue Soles and/or Heels
- New full soles (same or comparable style)
- Insole Repair
- Zipper Repair
- Eyelet/Hook Repair
- Tassel,Elastic and Buckle Repair
- Stitch loose seames
- New heels (Same or comparably style)
- Clean and condition Uppers
- Colour restoration
- Factory Top Coat application
- Toe and Heel Plates.
- Boots repair, restore and alteration
As craftsmen who understand how to alter any boots, like Fashion and western. Most In the industry don't want to do this painstaking work and cannot dedicate the time to do it properly. At Sunshine Shoecare we repair by customising boots as one of our specialities.
Our Services for the boots are as follows:
Cut down Boot or Shoe
Cut Heels
Replace Zipper
Replace Elastic Across The Top of the Boot or Shoe
Stretch the shoe or Boot across the Calf
Replace Heels
Extend Boot to wrap around your leg.
Shoe and Boots Stretching
We have different machines for the widening and lengthening of boots and shoes. After the stretching process is complete, the leather is polished and or conditioned. Depending on the material and construction of the shoe, we can stretch it up to a half size larger were possible.
Stretching Process Include the following:
Replacing laces with Velcro Closures
Mid-foot widening
Extended openings
Stretch width and or toe box
Stretch boot instep
Adding a Rocker Sole
Bubble patches
Making custom Orthopaedic Footwear
Stretch Boot Calf
Stretch width and length