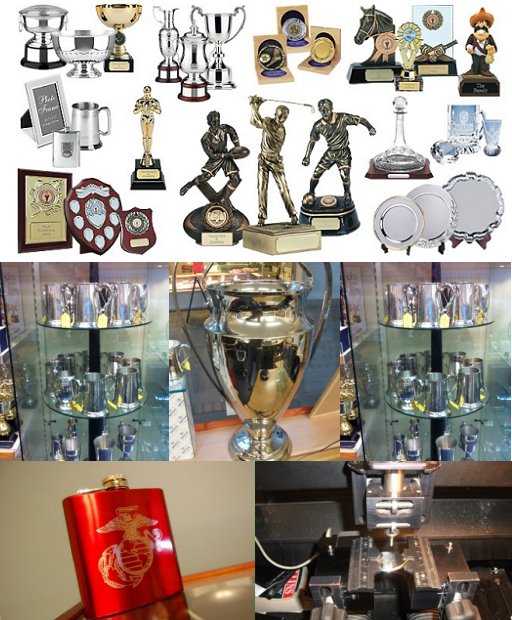 Professional Engraving
If you need engraving services, don't hesitate to contact us as we can engrave not just trophies and gifts bought in store, but also any jewellery or gifts you've purchased elsewhere.
We believe adding personal, customised engraving to your purchase to add real value and uniqueness to your item. We have expert engravers and customise your trophy with club crests, badges or anything else you may want. We also specialise at engraving glass with sandblasting techniques and can also provide glass colour printing services.
We can engrave a arrange of items including the following:
Trophies and awards
Shields and plaques
Memorial plaques
Wedding rings
Jewellery
Christening gifts
Zippo lighters
Pet tags
Pewter tankards
Cuff links
Name badges
House signs
Corporate and industrial signage
Vinyl lettering
Company logos
Choose from a superb selection of materials, mostly from stork,including wood, slate, brass, stainless steel, glass, coloured 2 ply plastics, mar lite and a multitude of other materials.